Miele 
CVA 7440 
Built-in coffee machine
In a perfectly combinable design with patented CupSensor for perfect coffee.
Large clear-text display with sensor controls – DirectSensor
Perfectly positioned: thanks to the patented CupSensor
Two coffees at once at the touch of a button – OneTouch for Two
Always freshly ground – AromaticSystemFresh
Convenient when hosting lots of guests – coffee/tea pot function
CupSensor - Exclusive to Miele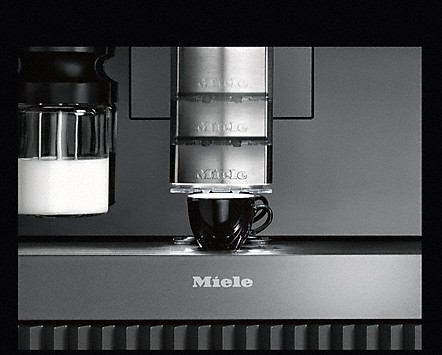 Always in the right position
Perfect positioning: thanks to the CupSensor1, the height of your cup is detected automatically and the central spout is positioned accordingly. The CupSensor can be lowered to 4 cm and raised to 16.5 cm. This prevents splashes and ensures convenient positioning of large latte macchiato glasses . BrilliantLight places your cups in the spotlight with soft LED lighting.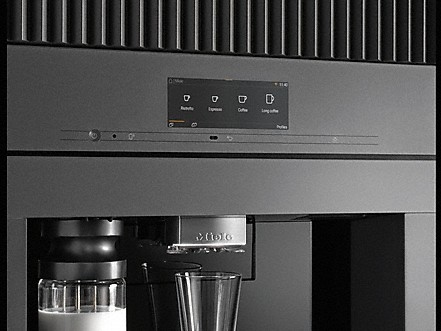 Intuitive and convenient: prepare your favourite coffee or tea speciality at the touch of a button. Intelligent functions such as the CupSensor, OneTouch for Two or timer function make your Miele coffee machine even easier to use.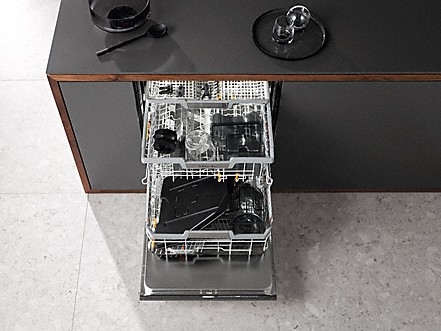 Perfect cleaning in the dishwasher
With ComfortClean, it couldn't be easier to clean your coffee machine: almost all of the individual components can be cleaned in the dishwasher, including the water container, the drip tray and the grounds container/waste container. This ensures optimum hygiene and helps to preserve the value of your appliance