CVA 7840 Built-in coffee machine
Perfectly combinable design with CoffeeSelect + AutoDescale for highest demands.
Large touch display with movement sensor – M Touch + MotionReact
Individual coffee enjoyment with 3 bean containers – CoffeeSelect
Perfect care – fully automatic with AutoDescale and AutoClean
Perfectly positioned: thanks to the patented CupSensor
Two coffees at once at the touch of a button – OneTouch for Two
AutoDescale/AutoClean1 - Exclusive to Miele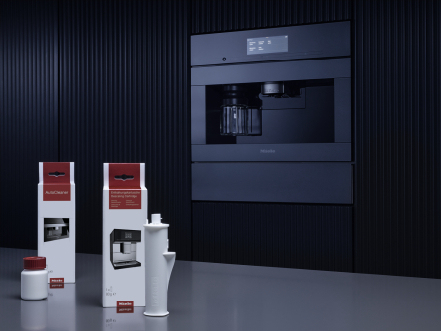 Perfect care – fully automatically
Effortless removal of dirt and limescale: Miele takes care of cleaning and descaling1 your coffee machine so you can spend your time on more important things. The milk pipework and brew unit are cleaned and degreased automatically with the AutoClean function – keeping the coffee machine clean at all times. And there is no need to spend ages descaling your appliance either: the patented AutoDescale function does it automatically.
CoffeeSelect - Exclusive to Miele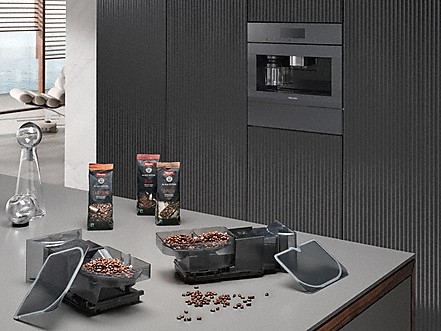 Freedom of choice: our patented CoffeeSelect ensures maximum enjoyment and top-quality coffee. There are three separate containers for different types of beans – so each coffee speciality is prepared with the right one. You can select the bean types manually or assign them permanently to particular drinks – giving you maximum flexibility. Drinks are always prepared using one type of bean as no remnants remain in the system from previous uses.
CupSensor - Exclusive to Miele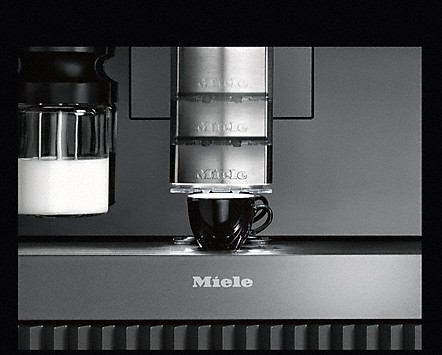 Always in the right position
Perfect positioning: thanks to the CupSensor1, the height of your cup is detected automatically and the central spout is positioned accordingly. The CupSensor can be lowered to 4 cm and raised to 16.5 cm. This prevents splashes and ensures convenient positioning of large latte macchiato glasses . BrilliantLight places your cups in the spotlight with soft LED lighting.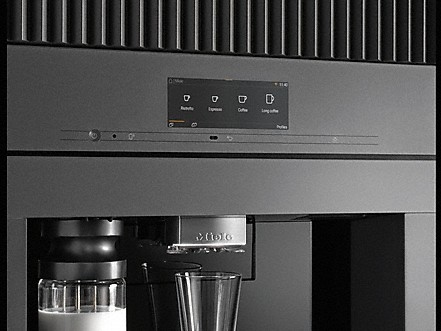 Intuitive and convenient: prepare your favourite coffee or tea speciality at the touch of a button. Intelligent functions such as the CupSensor, OneTouch for Two or timer function make your Miele coffee machine even easier to use.