Miele DA 3496 
Slimline cooker hood
with energy-efficient LED lighting and light-touch switches for easy use.
Elegant design-slim 895mm extractor canopy
Powerful-870m3/h on the booster setting
Efficient filtration- 10-ply stainless-steel grease filter
Safe and easy to clean-Miele CleanCover
Suitable for every home-for extraction or recirculation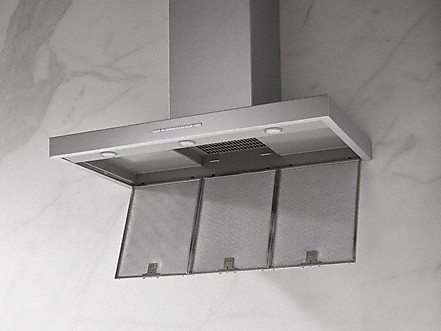 Convenience and safety in detail
Located behind the grease filters is the Miele CleanCover: Instead of sharp metal edges and electrical components you will find only a sealed, smooth surface. It is particularly easy to clean and protects you from coming in contact with cables and motor components. Miele attention to detail-for your convenience and safety.
Stainless steel grease filters (10-layer)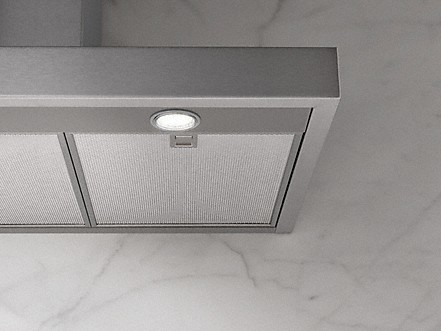 Aesthetically pleasing and highly functional
Miele cooker hoods are equipped with 10-ply stainless-steel grease filter(s) for excellent grease removal. Built-in fall protection allows you to handle them safely and protects your hob from damage. The top layer and filter frame are made of high -quality stainless steel so that no visible discoloration occurs from being cleaned in the dishwasher and they retain their stunning appearance.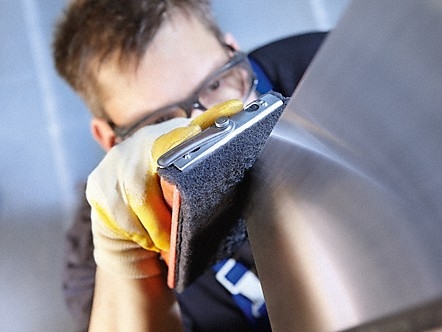 Each Miele cooker hood is unique.
Almost all Miele cooker hoods are developed at Miele's Arnsberg plant and are, for the most part, hand-crafted. Each cooker hood is unique. Every stage of the manufacturing process involves a certain amount of manual craftsmanship: From shaping the steel to welding and polishing. The commitment of employees, their expertise, creativity and desire to excel have contributed greatly to Mieles position in the market today.