Miele DA 4298 W Puristic Plus 
Wall mounted cooker hood
with energy-efficient LED lighting and light-touch switches for easy use.
Timeless design - 898mm wide stainless steel cooker hood
Unique user convenience – Con@ctivity
Powerful - 870m3/h on the booster setting
Pleasantly quiet – Miele Silence package
Safe and easy to clean - Miele CleanCover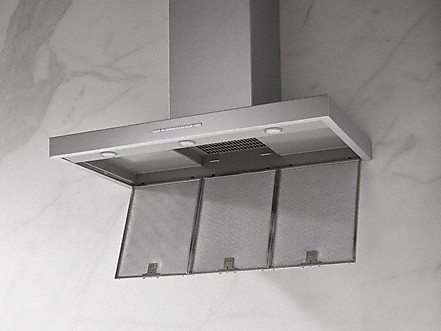 Convenience and safety in detail
Located behind the grease filters is the Miele CleanCover: Instead of sharp metal edges and electrical components you will find only a sealed, smooth surface. It is particularly easy to clean and protects you from coming in contact with cables and motor components. Miele attention to detail-for your convenience and safety.
Stainless steel grease filters (10-layer)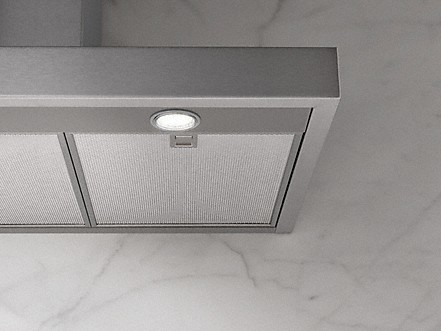 Aesthetically pleasing and highly functional
Miele cooker hoods are equipped with 10-ply stainless-steel grease filter(s) for excellent grease removal. Built-in fall protection allows you to handle them safely and protects your hob from damage. The top layer and filter frame are made of high -quality stainless steel so that no visible discoloration occurs from being cleaned in the dishwasher and they retain their stunning appearance.