Miele DO 7860 50Liters 60cm Dialog oven
- from designer-level kitchen to star rated kitchen.
M Chef - 
Exclusive to Miele
The latest innovation in cooking
Cook like no one has done before: the revolutionary M Chef technology cooks the entire volume of the food from the outset to ensure that it is heated evenly. This is done by supplying energy in the form of Gourmet units. At the same time, the cooking process is monitored and adjusted constantly. This allows you to prepare dishes that wouldn't have been possible before. You can also just use the conventional functions if necessary.
MobileControl - Exclusive to Miele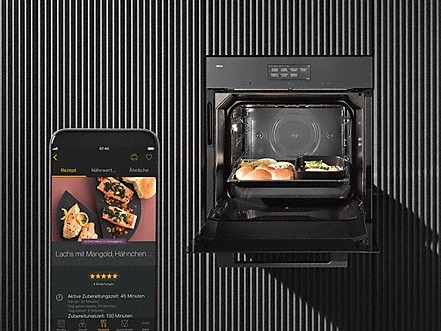 Control and monitoring on the go
Keep an eye on things at home or on the go: you can use a smartphone or tablet to check the status of the Dialog oven, monitor the cooking process or stop a programme while you are out and about. Or you can send the settings for your favourite recipe directly to the Miele Dialog oven via the app. For unrivalled convenience, anytime, anywhere.
Safety functions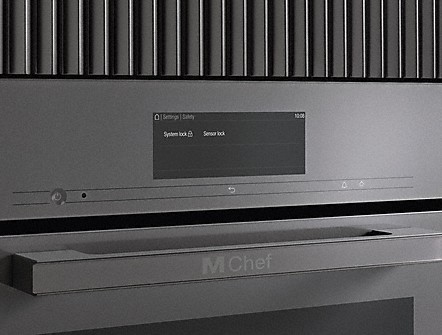 Maximum safety in any situation
An added level of safety: you can lock the appliance at the press of a button – preventing unintentional operation, eg by children. In an emergency, the safety switch-off is invaluable: the Miele Dialog oven will switch off automatically if the maximum operating time is exceeded. This means that safety is guaranteed even if you forget to switch the Dialog oven off.
Gentle defrosting - 
Exclusive to Miele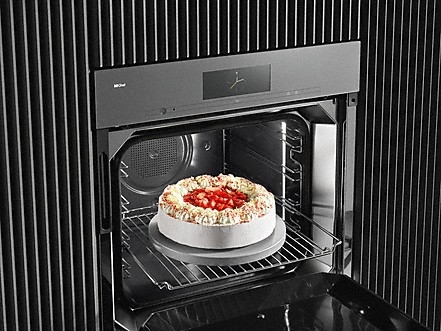 With the Miele Dialog
ove
n, you can defrost food at short notice so there is no need to plan ahead: food is defrosted quickly, gently and evenly, with no parts staying frozen or starting to cook. This allows you to defrost frozen cakes, bread or meat in no time at all – should you receive spontaneous visitors, for example. The quality of the food is preserved and the texture and appearance are unaffected.