Miele ESW 7020 29 cm high handleless Gourmet warming drawer
for preheating crockery, keeping food warm and low temperature cooking.
The ultimate in enjoyment – low temperature cooking
Always at the right temperature – 4 functions
Convenient and easy – Touch control​
Opening the drawer couldn't be easier – Push2open
Better safe than sorry – timer function with automatic switch-off
Low temperature cooking - Exclusive to Miele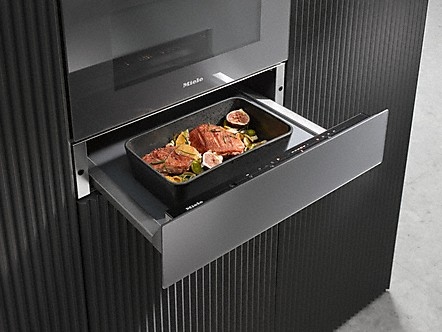 Reduced heat for flavoursome results
Low temperature cooking is the perfect way to cook high-quality meat: this professional method gently cooks the meat at low temperatures to ensure that the flavours and nutrients are preserved. The meat will be tender, succulent and flavoursome and can be sliced as soon as the cooking process comes to an end. There is no need to allow the meat to rest first as the meat juices are evenly distributed.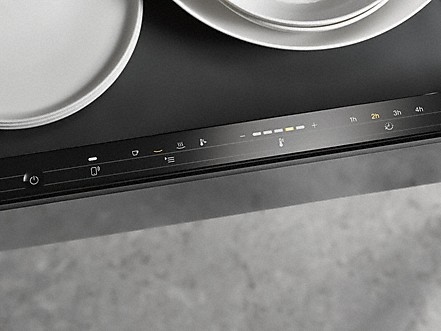 Intuitive and straightforward
Simple controls: the Miele Gourmet warming drawers can be operated easily and intuitively via a SensorTouch panel which is under a glass fascia. It provides direct access to all of the functions – for optimised user convenience. At the same time, the touch panel is easy to clean and is therefore very low-maintenance.
Appliance networking with Miele@home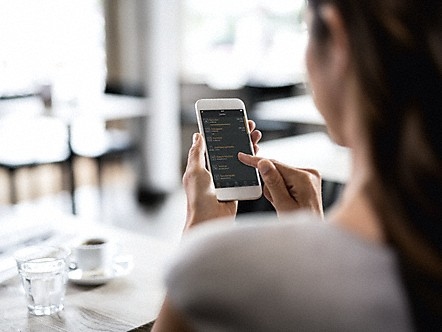 More freedom, safety and convenience
Networking your appliances gives you more freedom, safety and convenience. We can offer you specially designed functions and an ever-growing range of networked services – with Miele, you will always be at the cutting edge of digital convenience.
Wide range of applications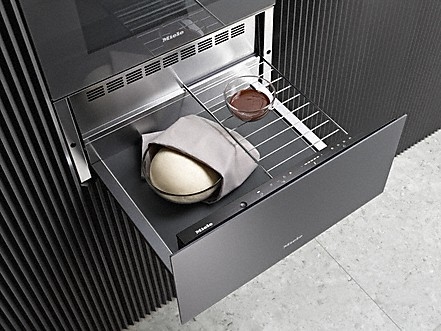 From melting chocolate to gently defrosting food: with the Miele Gourmet warming drawer, you can prepare all kinds of foods just the way you like them, with top-quality results every time. As a particular highlight, the low temperature cooking function produces wonderfully succulent and tender results with any type of meat.