Miele EVS 7010 Handleless built-in vacuum drawer, 14 cm high
for professional vacuum packing of food.
Remains fresh for longer – storage and portioning of food
Intense taste – marinading food
Preparation of food for sous-vide cooking
Easy handling – Touch controls and fully telescopic runners
Opening the drawer couldn't be easier – Push2open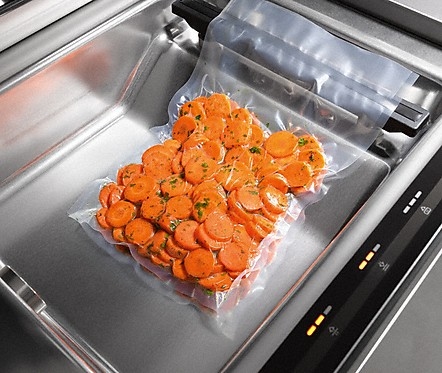 Perfect for any application
You can choose from three different vacuum settings: do you want to gently vacuum-seal pressure-sensitive foods such as fruit? Then select setting 1. We recommend 3 – the highest setting – for meat and setting 2 for food which contains a lot of liquid. This provides the perfect protection for your food and ensures the best results.