Miele F 2671 Vi MasterCool freezer 
For high-end design and technology on a large scale.
Push2open for convenient door-opening assistance
Light floods the interior thanks to LED elements – BrilliantLight
Fresh ice cubes from the IceMaker with mains water connection
Communication with appliances couldn't be easier – WiFiConn@ct
Convenient control thanks to colour touch display MasterSensor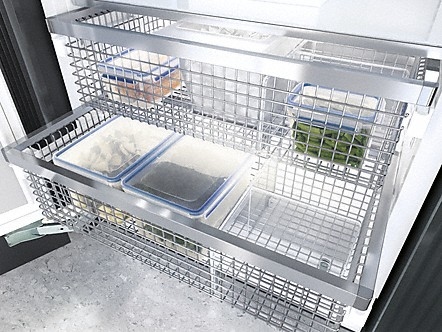 Defrosting is a thing of the past
All Miele MasterCool appliances – both refrigerators and freezers – are equipped with a sophisticated NoFrost system. It saves you the trouble of defrosting and cleaning the appliance. Automatic defrosting also protects the evaporator units – not to mention the environment, as the appliance is particularly energy -efficient to keep cool because it is constantly free of ice.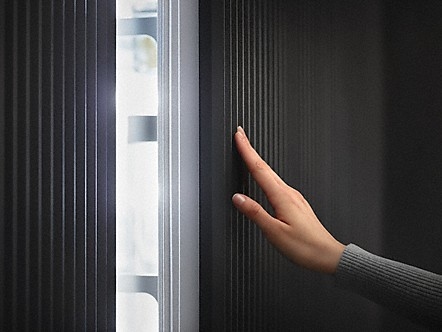 The perfect solution for a handleless design
Miele MasterCool refrigeration appliances with the Push2open function open as if by themselves. The opening system is activated by light pressure on the door. The door opens gently and allows you to reach inside and open it completely. Miele MasterCool refrigeration appliances with Push2open do not need handles and can be perfectly flush-fitted and integrated into every kitchen and living environment.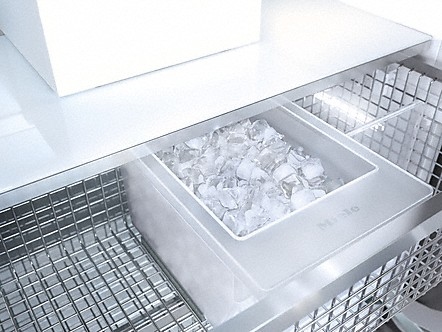 Ice cubes for cold drinks
Ice-cool drinks professionally and quickly: the automatic IceMaker can produce up to 150 ice cubes a day.
MasterCool – MaxLoad hinges
The extremely strong door hinges can safely cope with large, heavy and fully laden refrigerator doors, and still open smoothly. The doors can be opened wide, which makes loading and unloading the refrigerator easy and convenient.