Miele 
FNS 28463 E ed/cs 
Freestanding freezer
With NoFrost and IceMaker for added convenience and fresh ice cubes any time.
No icing up of food and no need to defrost thanks to Frost free
Fresh ice cubes from the IceMaker with fresh water connection
Convenient LED lighting when the drawers are open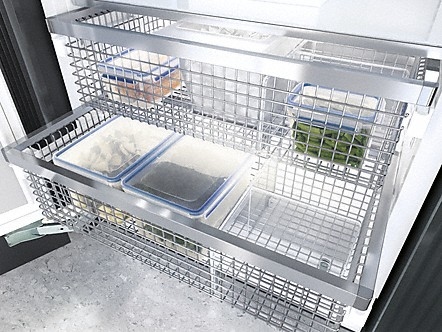 Defrosting is a thing of the past
both refrigerators and freezers – are equipped with a sophisticated NoFrost system. It saves you the trouble of defrosting and cleaning the appliance. Automatic defrosting also protects the evaporator units – not to mention the environment, as the appliance is particularly energy -efficient to keep cool because it is constantly free of ice.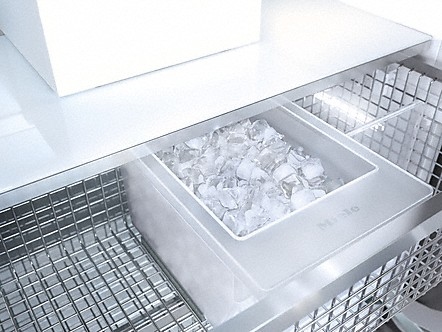 Ice cubes for cold drinks
Ice-cool drinks professionally and quickly: the automatic IceMaker can produce up to 150 ice cubes a day.