Miele G 6921 SCi Semi-integrated dishwasher
the Miele all-rounder for demanding situations.
Perfect results – only 6.5 l water in the Automatic programme
Perfect results in less than one hour-QuickPowerWash
Motorised door closing – AutoClose
Perfect illumination for easy loading – BrilliantLight
Convenient salt replenishment – in-door salt container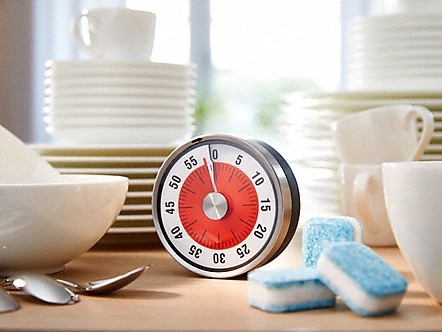 Excellent cleaning performance...
An unbeatable combination: the new QuickPowerWash programme and the perfectly matching Miele tabs achieve the best possible cleaning and drying results on normally soiled crockery in 58 minutes. These specially developed tabs only take 2–3 minutes to dissolve. Thus, the cleaning performance begins right at the start of the wash programme. The result: cleaning performance category A*.
Patented AutoOpen drying - Exclusive to Miele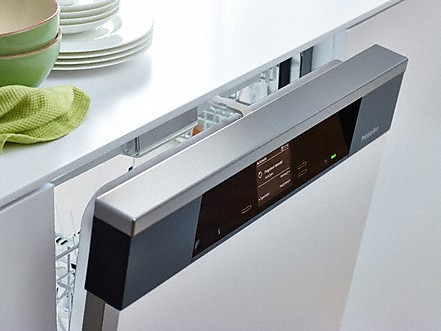 For perfectly dry crockery
At the end of the programme the door of the dishwasher opens automatically and leaves a small gap. This allows fresh air to reach the crockery and even washed items like plastic dishes dry completely. Your worktop is protected from moisture by special air ducts.
Patented 3D cutlery tray+ - Exclusive to Miele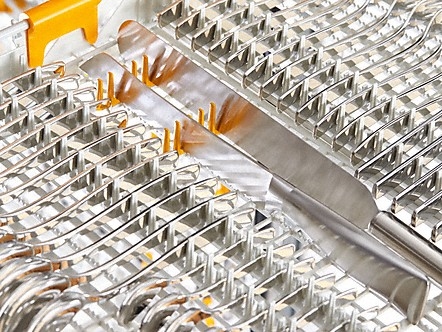 Unique versatility for perfect cutlery care
Versatility is key with the intelligent 3D cutlery tray+. Width, height and depth are variable and can be adjusted to all load situations. Thanks to hinged rows of spikes in the centre you have more space for larger cutlery items such as salad servers or knives. The adjustable side sections even allow you to place long-stemmed glasses in the upper basket. Added versatility for perfect cleaning results.
SensorDry-Exclusive to Miele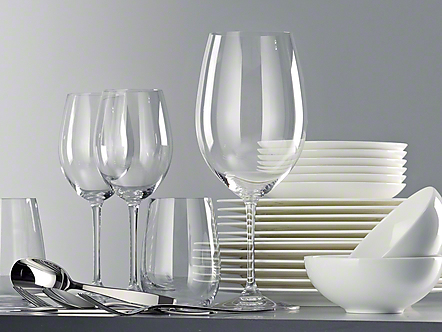 The ambient temperature in the kitchen and the size of the load in the dishwasher can affect the drying process. In the Sensor wash/Automatic programme, SensorDry ensures optimum drying results even under conditions that are not ideal.