Miele 
KFNS 37432 iD 
Built-in fridge-freezer combination
With impressive convenience from FlexiLight and the SoftClose door mechanism.
Individually adjustable glass shelf lighting thanks to FlexiLight
No icing up of food and no need to defrost thanks to Frost free
Store food anywhere in the refrigerator - DynaCool
Door shelves can be cleaned in the dishwasher - ComfortClean
Soft-closing doors thanks to SoftClose
FlexiLight - Exclusive to Miele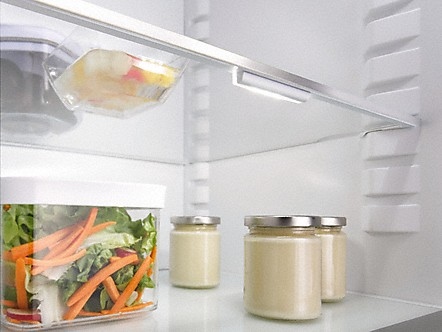 Individually adjustable glass shelf lighting
The new FlexiLight LED glass shelf lighting illuminates the interior of Miele refrigerators with no glare and with a unique luminosity. It can also be positioned on any shelf level you like. Depending on the size and number of food items, the light source can be positioned so that it is not blocked and so the illumination of the interior is not impaired.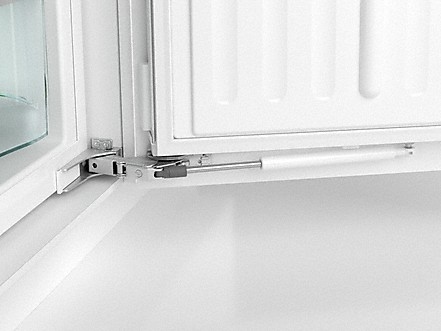 Appliance door closes softly
Gently self-closing refrigerator and freezer doors: With SoftClose, the innovative closing system from Miele. At an angle of less than 30º, the door closes automatically. With SoftClose, the doors close softly - no more clinking bottles in the door shelves.
With the NoFrost system you never have to defrost your Miele refrigeration appliance again. The NoFrost system distributes cold, dry air evenly so that ice cannot form in the interior cabinet. Furthermore, ice deposits do not form on your frozen food and, without layers of ice on the interior, drawers can always be opened and closed easily. NoFrost offers maximum convenience for freezing food and saves you the hassle of defrosting – forever.