Miele 
KM 7684 FL 
Induction hobs with onset controls
panorama design with two PowerFlex cooking areas for extra convenience.
Intuitive quick selection via number sequences – Smart Select
4 cooking zones incl. 4 high-power PowerFlex cooking areas
A width of 916mm for surface-mounted or flush-fit installation
Shortest heating-up times - TwinBooster
Communication with the hood - automatic function Con@ctivity
Set down your pan and get cooking
All you have to do is switch on the hob – if there is already a pan on a cooking zone, the corresponding control element will be activated automatically. So there is no need to switch on the individual cooking zones manually. The size of the pan is also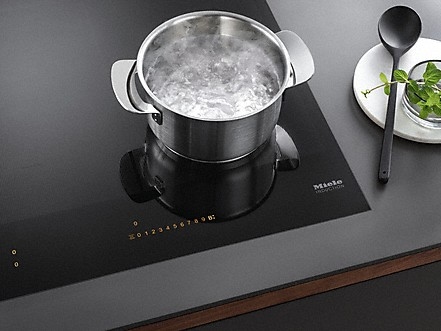 Booster Function for rapid heating
For especially rapid heating: with Miele's exclusive TwinBooster function, you can concentrate the power of two cooking zones into a single cooking zone if required. Or you can distribute the induction power individually for even more flexible cooking.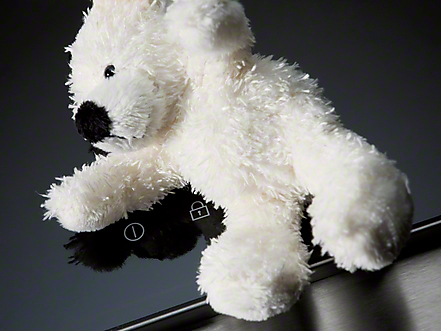 The safety lock function prevents inadvertent changes to the chosen power levels during cooking. The system lock protects from accidental or unauthorised switching on, by children, for example. This function can be activated on a hob that is switched off.
Convenient additional functions
Added convenience when cooking: with the Stop & Go function all cooking zones can be reduced to power level 1 at the press of a button, allowing you to leave the hob unattended for a short time. The Keeping warm function keeps food at serving temperature. As an extra benefit, you can set the timer so the cooking zone will switch off automatically when the time has elapsed. The Recall function ensures that your settings are saved for 10 seconds.