Miele 
KM 7897 FL 
Induction hobs with onset controls
with a width of 936mm and full-surface induction for maximum flexibility
Intuitive quick selection with numerical keybank-Smart Select White
Intelligent pan recognition – for up to 6 pans
Frameless for flush-fit or surface-mounted installation
Communication with the hood-automatic function Con@ctivity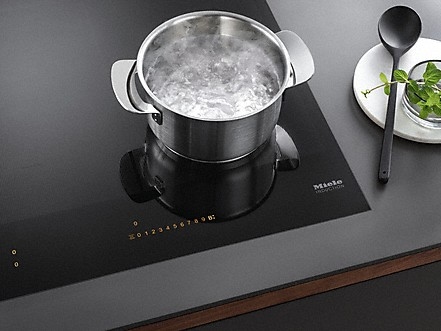 Booster Function for rapid heating
For especially rapid heating: with Miele's exclusive TwinBooster function, you can concentrate the power of two cooking zones into a single cooking zone if required. Or you can distribute the induction power individually for even more flexible cooking.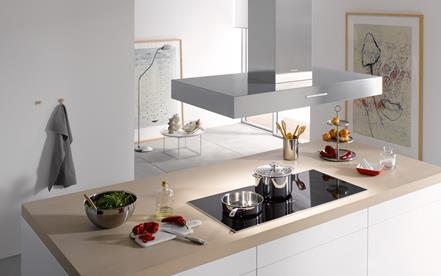 Concentrate fully on cooking: with Con@ctivity 3.0, your cooker hood always knows exactly what to do. As soon as the hob is switched on or off, the cooker hood responds automatically. The extraction power is automatically adjusted to what is happening on the hob, ensuring a pleasant room climate at all times. The appliances communicate with each other via WiFi. Con@ctivity 3.0 allows you to integrate the cooker hood and hob into Miele@home.
Intelligent pan detection - Exclusive to Miele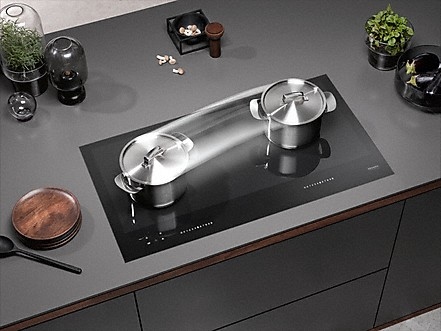 Intuitive and intelligent
Flexible hob, flexible operation: with the intelligent pan detection function, the control elements move according to where the pans are on the hob. The control field is only visible if there is a pan in position. If you move the pan, the numerical display will follow. The size detection function enables particularly efficient energy usage. All of our full-surface hobs feature intelligent pan detection.
SilentMove-Exclusive to Miele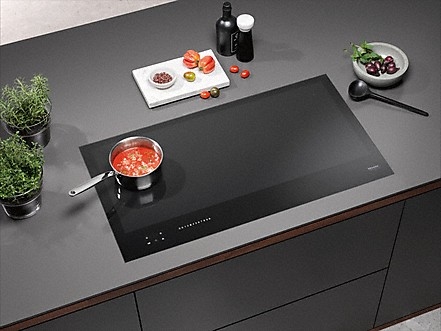 Gentle handling: thanks to the special printing underneath the ceramic glass, there are no unpleasant noises when you move pans around. Printing on the underside creates not only an elegant design but also an extremely smooth surface which is particularly easy to clean.