Miele 
KWT 2671 ViS 
MasterCool wine conditioning unit
For high-end design and technology on a large scale.
Push2open for convenient door-opening assistance
Serve and enjoy to perfection – incl. SommelierSet
Various wines at the perfect temperature – 3 temperature zones
Flexible storage of large wine bottles thanks to FlexiFrame
Light floods the interior thanks to LED elements – BrilliantLigh
MasterCool – SommelierSet - Exclusive to Miele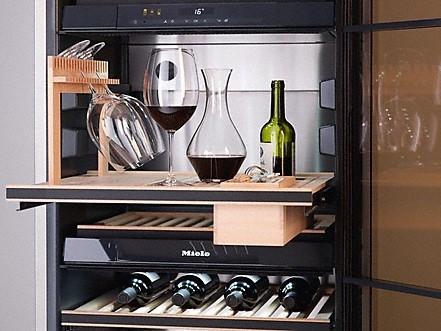 Functional connoisseur package for your wine unit
Your wine unit is simply perfect for wine connoisseurs: with the unique SommelierSet exclusively from Miele. Prepare fine wines professionally for decanting. Enjoy champagne and white wine from chilled glasses. Drink perfectly conditioned wine even from opened bottles. And have all the equipment you need for this ready at hand.
FlexiFrame - 
Exclusive to Miele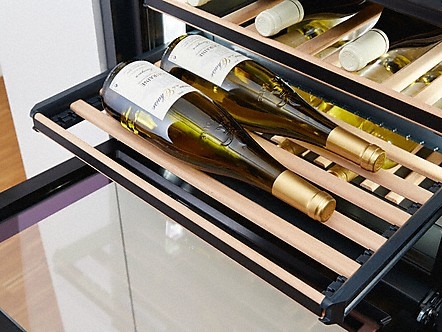 Holds bottles of all sizes securely
The adjustable bottle racks hold every size of bottle securely. The individual slats can be moved easily to suit every bottle shape. This provides the perfect storage position for your wine.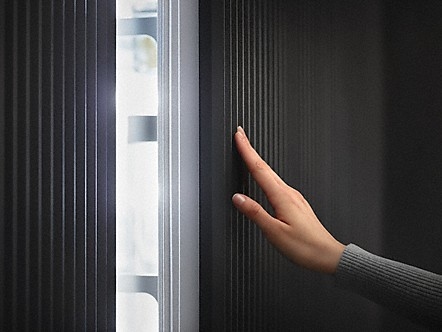 The perfect solution for a handleless design
Miele MasterCool refrigeration appliances with the Push2open function open as if by themselves. The opening system is activated by light pressure on the door. The door opens gently and allows you to reach inside and open it completely. Miele MasterCool refrigeration appliances with Push2open do not need handles and can be perfectly flush-fitted and integrated into every kitchen and living environment.
MasterCool – MaxLoad hinges
The extremely strong door hinges can safely cope with large, heavy and fully laden refrigerator doors, and still open smoothly. The doors can be opened wide, which makes loading and unloading the refrigerator easy and convenient.