Miele 
KWT 6833 SG 
Freestanding wine unit
with extra versatility and style, thanks to FlexiFrame and Miele Noteboard.
Simultaneous wine storage in separate temperature zones
Odourless refrigeration section thanks to Active AirClean filters
Present your wine in the perfect light - LED lighting
Optimum wine protection through UV filters in tinted glass front
Secure storage of wine bottles with pull-out racks
FlexiFrame - 
Exclusive to Miele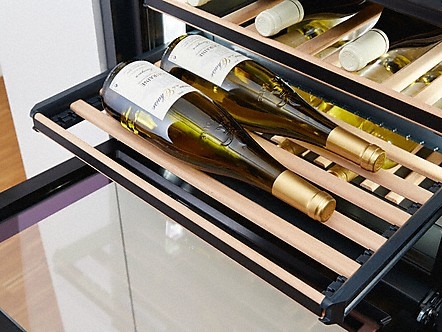 Holds bottles of all sizes securely
The adjustable bottle racks hold every size of bottle securely. The individual slats can be moved easily to suit every bottle shape. This provides the perfect storage position for your wine.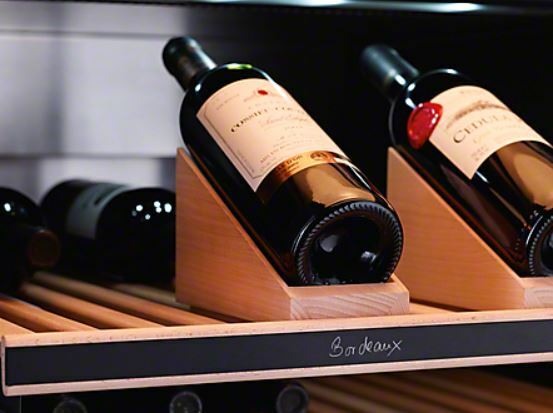 The selector enables you to present the highlights of your wine collection. The bottles appear slightly raised in the soft light of your wine unit. An effective way to present your exceptional wines.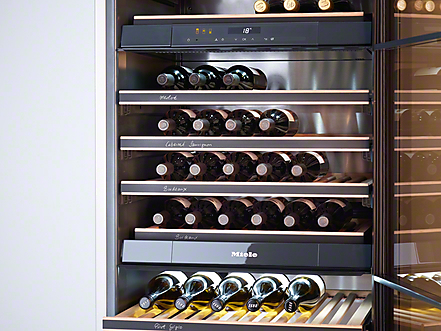 Miele wine units are fitted with up to three temperature zones which can be controlled separately. Up to three different types of wine such as red wine, white wine, champagne or sparkling wine, can be stored at the same time and under perfect conditions.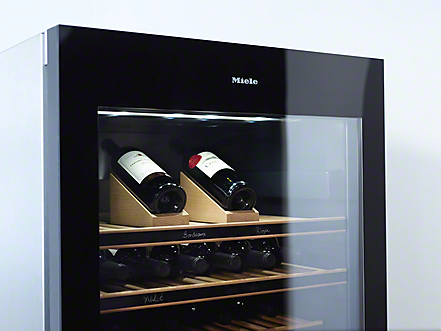 Beautiful and protects precious wines
UV rays can cause chemical reactions in wines. Miele glass doors are made of tinted safety glass with integrated UV filter. Your wine is stored with optimum protection from UV rays.