SIEMENS KF86FPB2A iQ700 French Door Bottom freezer

Premium refrigerator - hyperFresh premium 0°C keeps food fresh up to 3 times longer and with bright LED lighting, food is brilliantly illuminated within the fridge.
noFrost technology prevents icing and frosting so you never have to defrost again.
The LED lights up the interior brightly and evenly, without dazzling.
Plenty of space for weekly shopping thanks to extra high capacity.
The superCooling button reduces the temperature for a set time, to quickly cool down fresh food items.
The superFreezing button reduces the temperature for a set time, to quickly freeze newly added food items.
No more defrosting: the noFrost technology.
With noFrost, a ventilation system diverts the humidity from the freezer compartment. As a result, the air remains dry. This reliably prevents frost from forming on the inside of the appliance or on your food.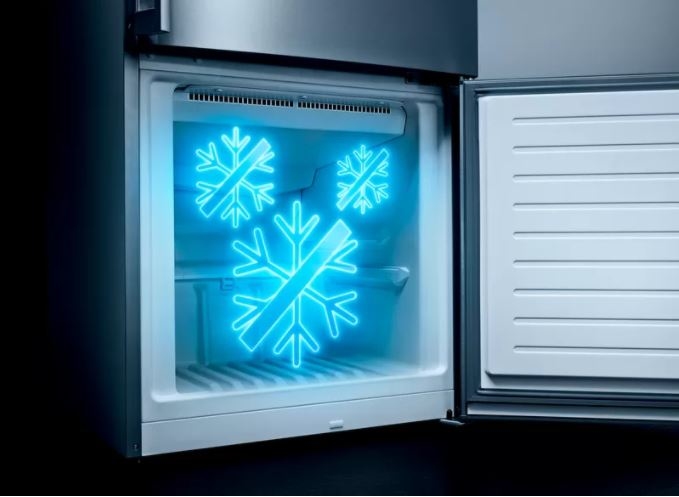 Stable temperature: superCooling.
You can use the superCooling button to quickly reduce the temperature in the refrigerator to +2 °C. This prevents an undesirable rise in the temperature of your already chilled food whenever you add food that is not as cold.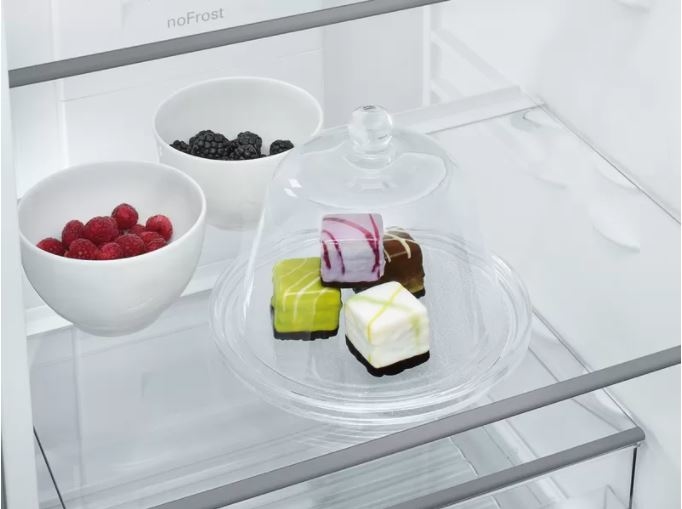 Ensures even cooling at all levels: the multiAirflow system.
The multiAirflow system circulates the air evenly in the refrigerator compartment for constant temperatures. Foods recently placed inside are cooled faster. And the fresh food quality is preserved better.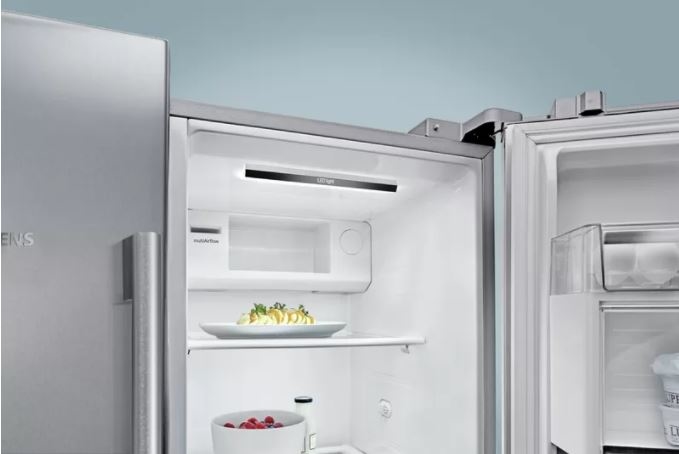 Ideal for large frozen food items and much more: the bigBox.
An entire leg of lamb, several pizzas, or a tall container full of freshly picked blueberries – for especially large or cumbersome food items you need an extra-large storage space. The bigBox gives you plenty of space to accommodate and stack everything. And when you need an even larger space, all the drawers and shelves can be easily removed from the freezer compartment, quickly putting the entire freezer space at your disposal.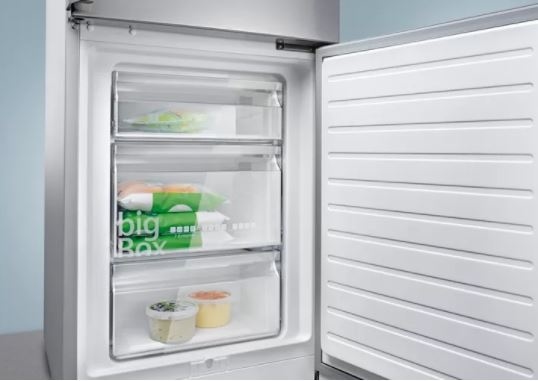 Foods stay fresh longer – guaranteed: freshSense.
Varying external temperatures and the frequent opening of the refrigerator door result in temperature changes inside the refrigerator. The smart sensors of freshSense respond as soon as the temperature changes take over cooling control.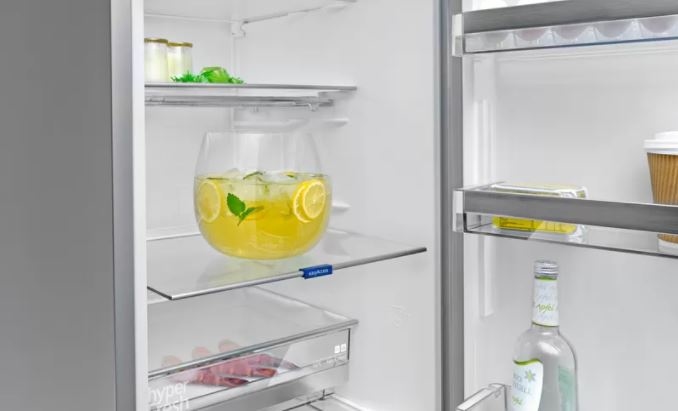 Brings more light into the dark: LED lighting.
The new integrated long-lasting LED lights are flush in the side walls or ceiling and illuminate the interior uniformly and perfectly without blinding you.
Always reliable: the multiAlarm system.
The multiAlarm system notifies you visually and acoustically when the temperature rises, which can happen for example if the door is left open.
Always securely closed: the softClosing door.
How easily it happens that you fail to close the refrigerator or freezer door all the way. Good to know that the softPull system will still make sure it closes properly. In addition, a door closer is integrated into all flat hinges. This means that even Heavily loaded doors are closed easily and securely throughout the life of the appliance.
Energy efficiency class: A+
Energy consumption: 364 kWh/yr
Total net capacity: 426 litres
Glass doors, black with dots, side panels Metallic chrome
Interior LED lighting in fridge section
Touchcontrol- Electronic - 3 x 7 segment
Automatic defrost in fridge section
Optical and accoustic door open warning system
Net fridge capacity: 359 litres
3 tempered glass shelves of which 2 are height adjustable
hyperFresh premium 0° C: food stays fresh up to 3x longer
Net freezer capacity: 67 litres
Freezing capacity: 14 kg in 24 hours
Storage time in power failure: 18 H
3 transparent freezer drawers
Dimensions: 183 cm (H) x 81 cm (W) x 73.6 cm (D)
Door left hinged, Door right hinged
Total gross capacity: 540 l
Gross fridge capacity: 397 l
**** freezer 143 l (-18°C and below)