coolEfficiency built-in fridge freezer with hyperFresh plus Box to keep fruit and vegetables fresh up to 2 times longer, plus noFrost for no more defrosting.
noFrost technology prevents icing and frosting so you never have to defrost again.
The LED lights up the interior brightly and evenly, without dazzling.
The easyAccess glass shelves make loading easier and give you a better view of your food items.
The superCooling button reduces the temperature for a set time, to quickly cool down fresh food items.
The superFreezing button reduces the temperature for a set time, to quickly freeze newly added food items
Freeze super large quantities super fast: superFreezing.
To prevent thawing of frozen foods when placing large quantities of new food in the freezer, simply activate the superFreezing button before going shopping. The appliance will then automatically cool down to a temperature as cold as –30 °C so that newly stored foods do not interrupt the freezing process.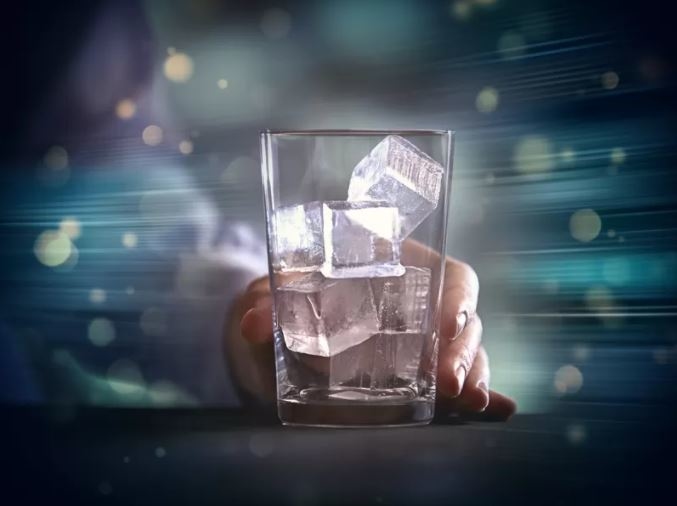 Ideal for large frozen food items and much more: the bigBox.
An entire leg of lamb, several pizzas, or a tall container full of freshly picked blueberries – for especially large or cumbersome food items you need an extra-large storage space. The bigBox gives you plenty of space to accommodate and stack everything. And when you need an even larger space, all the drawers and shelves can be easily removed from the freezer compartment, quickly putting the entire freezer space at your disposal.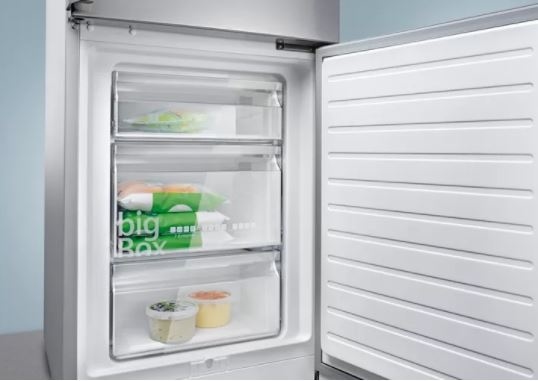 No more defrosting: the noFrost technology.
With noFrost, a ventilation system diverts the humidity from the freezer compartment. As a result, the air remains dry. This reliably prevents frost from forming on the inside of the appliance or on your food.
Foods stay fresh longer – guaranteed: freshSense.
Varying external temperatures and the frequent opening of the refrigerator door result in temperature changes inside the refrigerator. The smart sensors of freshSense respond as soon as the temperature changes take over cooling control.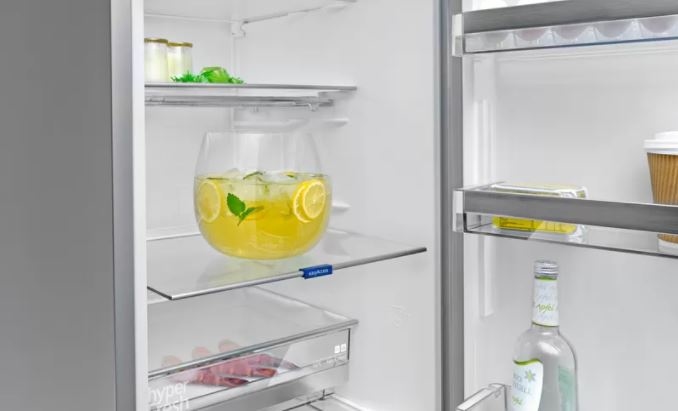 Brings more light into the dark: LED lighting.
The new integrated long-lasting LED lights are flush in the side walls or ceiling and illuminate the interior uniformly and perfectly without blinding you.
Always reliable: the multiAlarm system.
The multiAlarm system notifies you visually and acoustically when the temperature rises, which can happen for example if the door is left open.
Always securely closed: the softClosing door.
How easily it happens that you fail to close the refrigerator or freezer door all the way. Good to know that the softPull system will still make sure it closes properly. In addition, a door closer is integrated into all flat hinges. This means that even Heavily loaded doors are closed easily and securely throughout the life of the appliance.